WP Job Manager Job Tags Addon is a WP Job Manager Addon being developed by WP Job Manager. This addon lets you tag your job listings with things such as required skills, technologies the applicant should be adept in, terms related to your listing and more.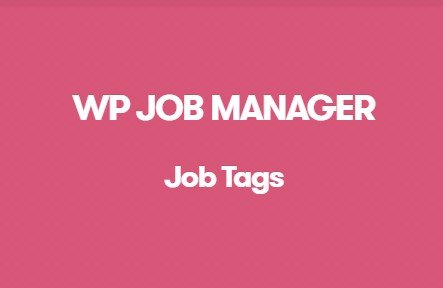 WP Job Manager Job Tags Addon Features :
Allow employers to tag their listings
Allow seekers to filter jobs by tag
Built using WordPress taxonomies
And more…
Exact Same Files and 100% Original !